Balenciaga is a brand mostly known for its timeless pieces, elaborate volumes, and shapes. But this year the artistic direction chose to take a new path: and it was all about playing with colors and put add layers.
Before digging into the clothes themselves, let's pay a tribute to the creative street art vibe in the show's venue: the fake snow mountains were tagged by everything that was said before the show, everything that could inspire Demma Gvasalia and his team to birth this collection. It gave a hint to what the show would look like: a fluorescent 90's dream.
Also, this is -hands down- the most gender equal show ever, as it is the first time ever for men and women to walk together in a runway, this only proves that Balenciaga is a brand that fits everyone, the only condition is to have a taste for bold fashion.
If I had to summarize this show I would say that Demma took new directions by trading all-black looks for high school fluorescent shades, some of the pieces reminded me of my pencil case back in the 90's! Bright yellow, bright light blue, and fuschia pink, all my Stabilo pens were there walking in front of Anna Wintour and all the biggest fashion minds. Since the colors were bold, the use of fabrics was pretty simple and secure: classic tweed, checked coats, and velvet turtlenecks were
But Demma played a safety card by bringing back the volume pieces back, he did it in two very clever ways: the first few pieces that honored Cristóbal were all exaggerated on the hips, giving some hope that maybe the Marilyn Monroe shapes will be back in trend and we will all stop obsessing about our weight and our diet.
The second demonstration of Demma's love for volumes and for the founder of the B. house was shown in the last pieces : men and women walking down the runway with layers and layers of coats that would create a huge mass on the upper part of the body, where they got only the legs to show how skinny they really were. This, to me, is the main highlight of the show: The homeless -zip code 75007- sophisticated look.
Here are some looks from the show with captions of mine.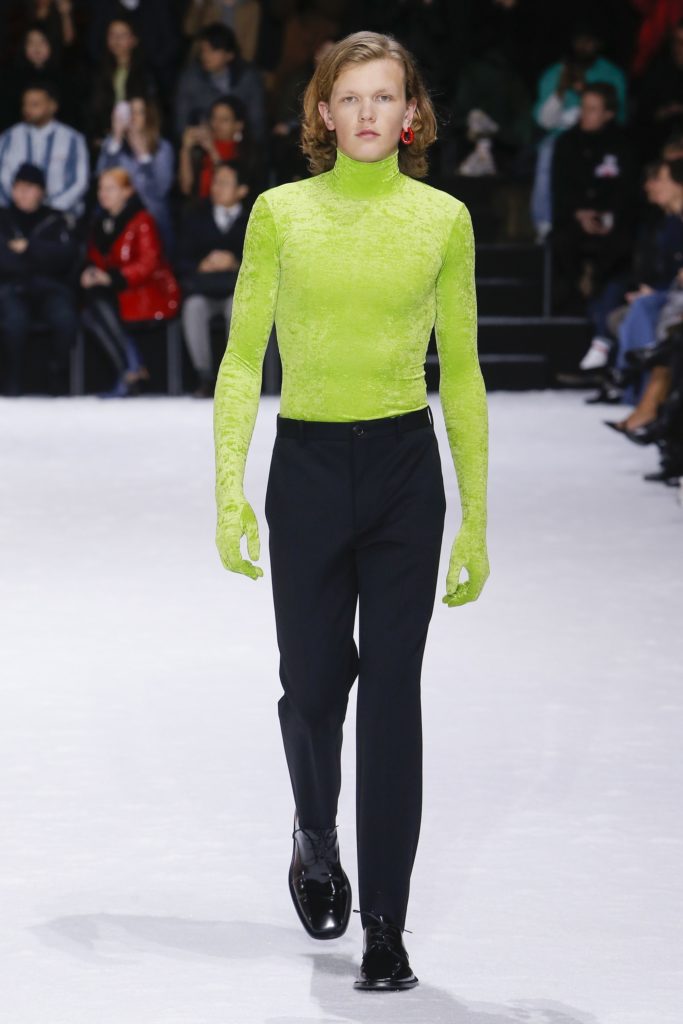 He came right out of my pencil case to remind me of my sweet 90's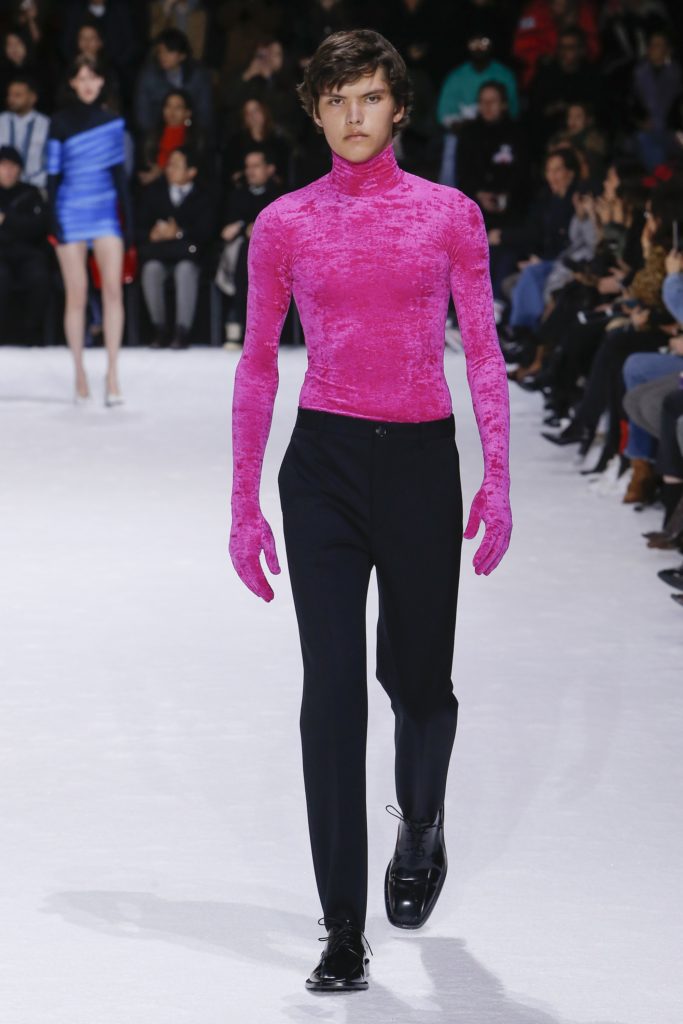 Stabilo look on point – perfect statement piece when wearing a boring black outfit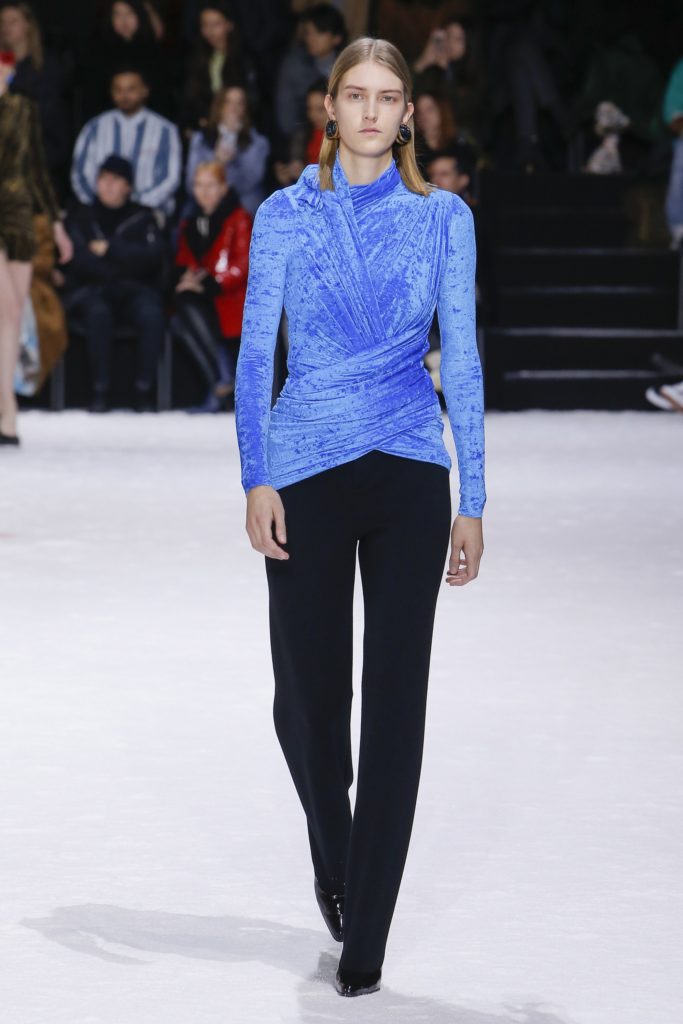 Velvet blue: Come through!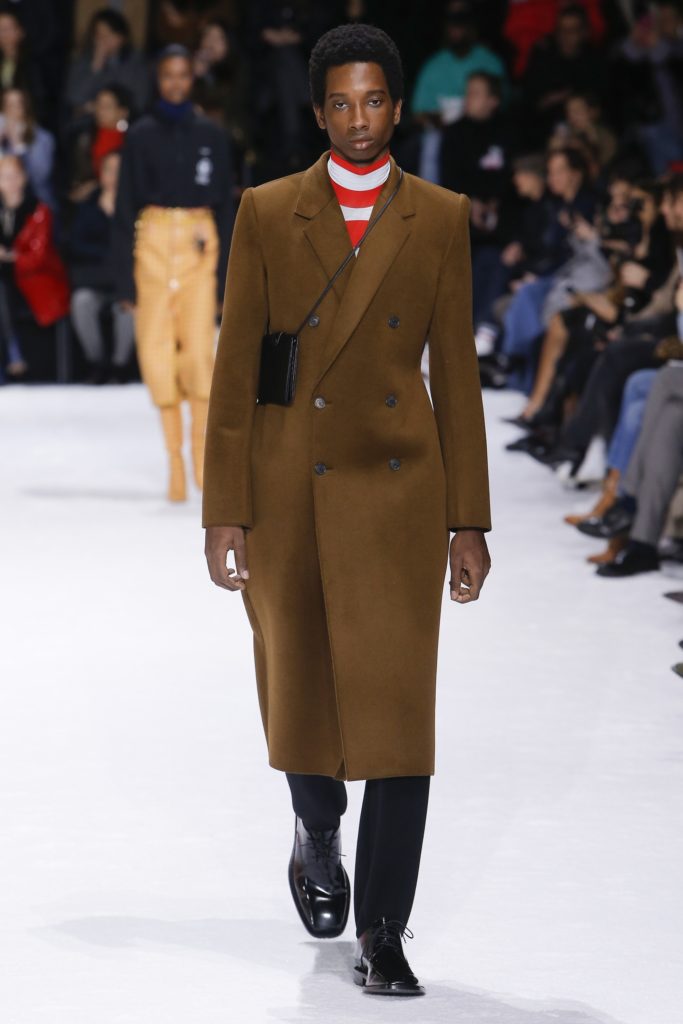 None of Balenciaga clothes are simple, they always got a detail that makes them epic: look closely at the hips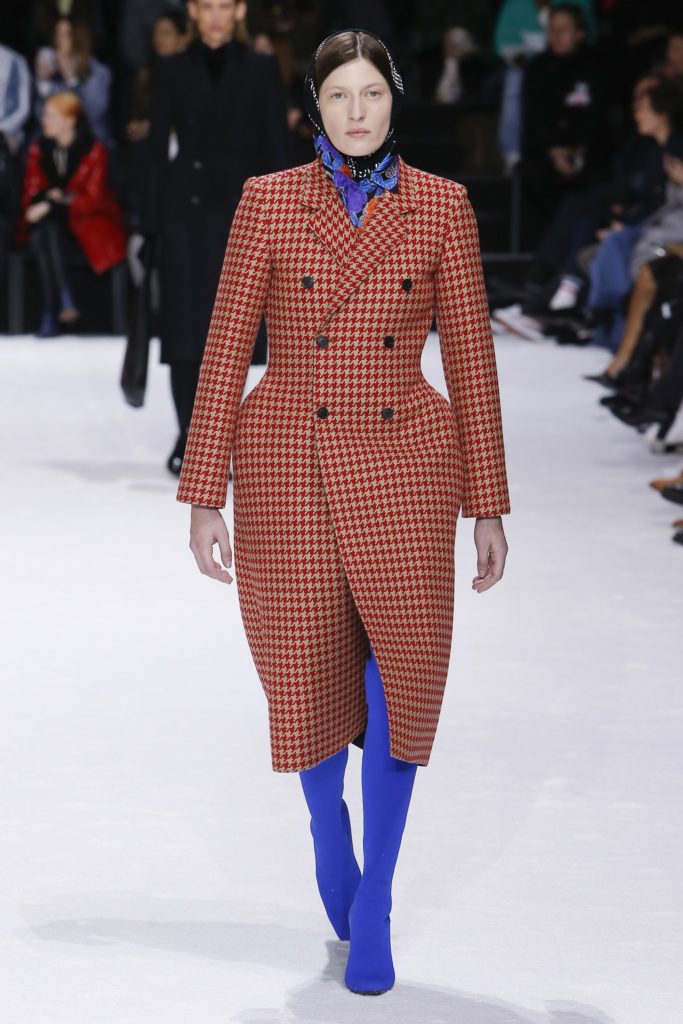 No need to wear binoculars to notice the accentuated hips – Marilyn are you coming back to life?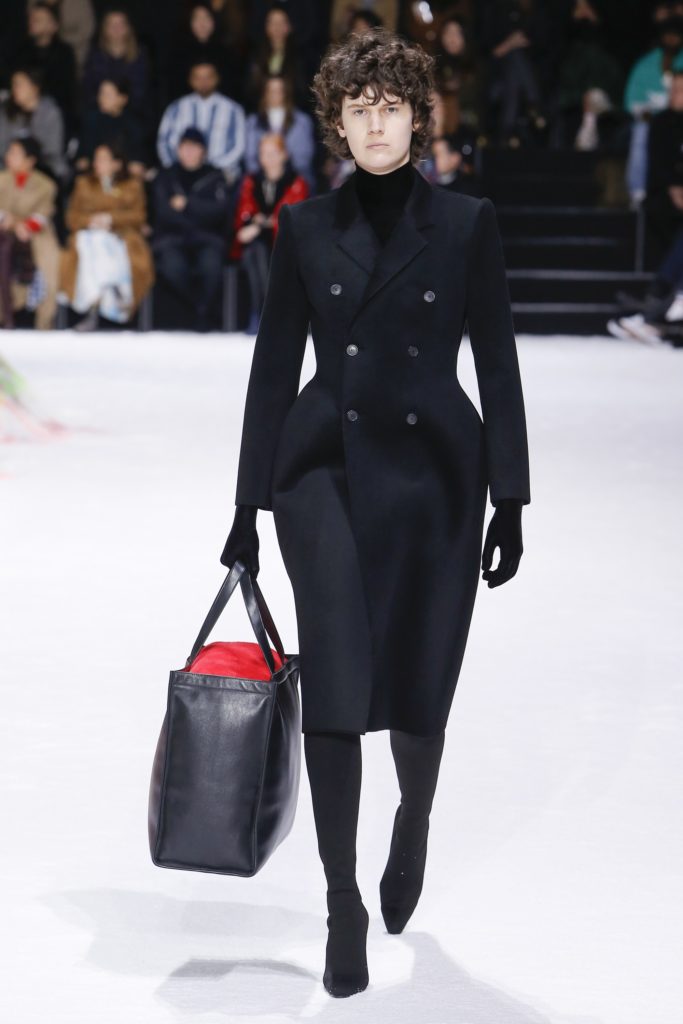 Ok, this is the piece that makes you scream "I NEED IT IN MY CLOSET" it is the spirit of Balenciaga, Demma brought Cristóbal back to life with this black coat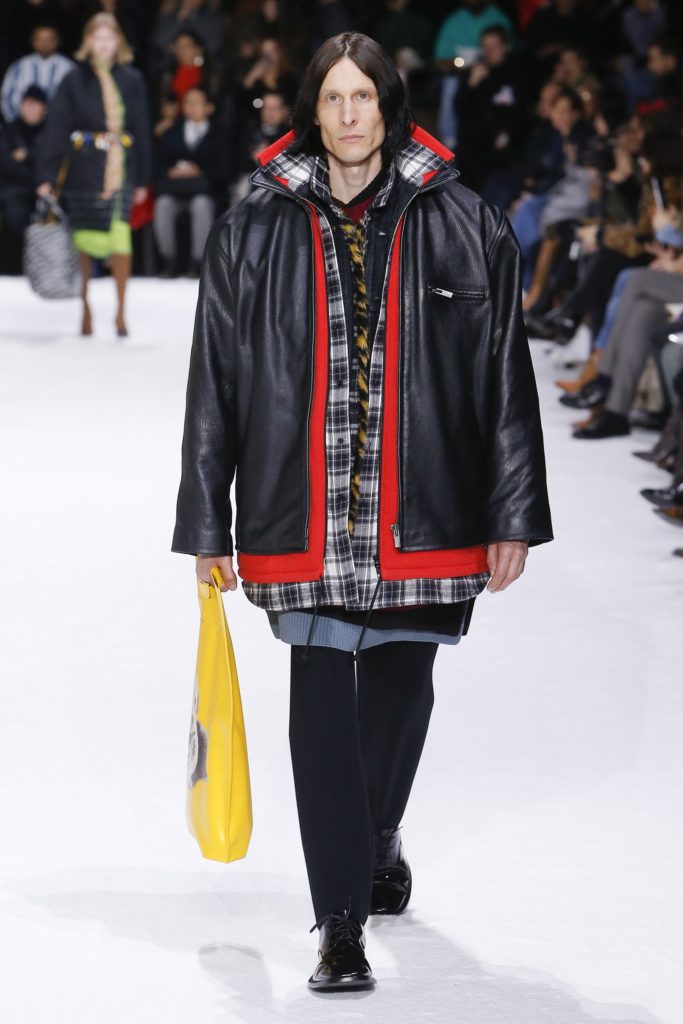 When you got a meeting at 8, brunch at 11, snow battle at 12 and a Harley Davidson ride with the squad in the evening.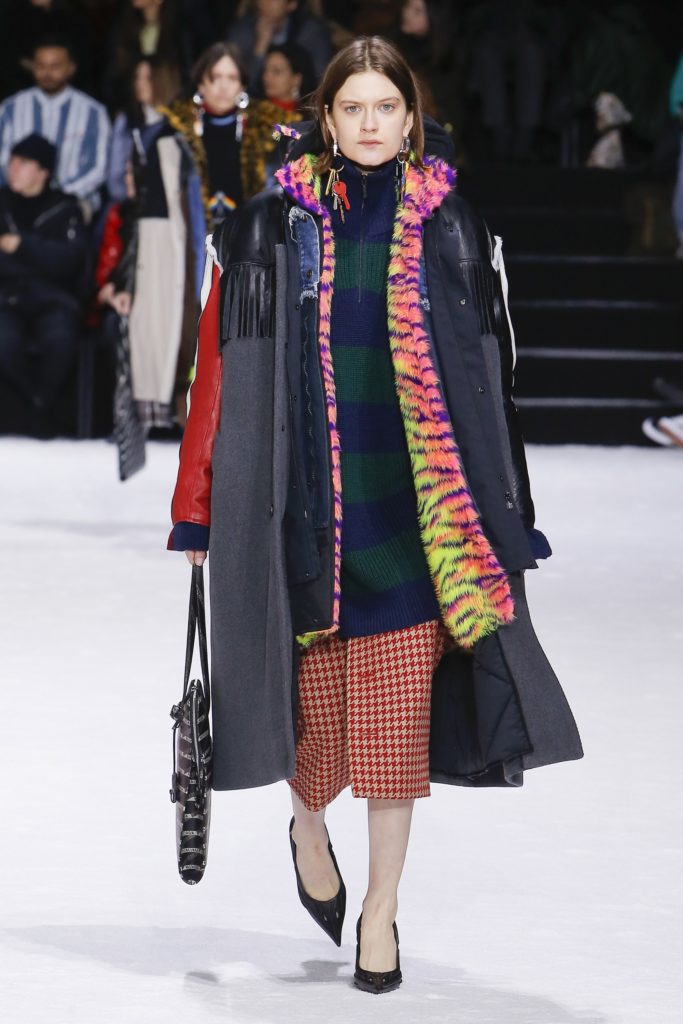 The type of outfit I would totally wear if I was Eva Chen!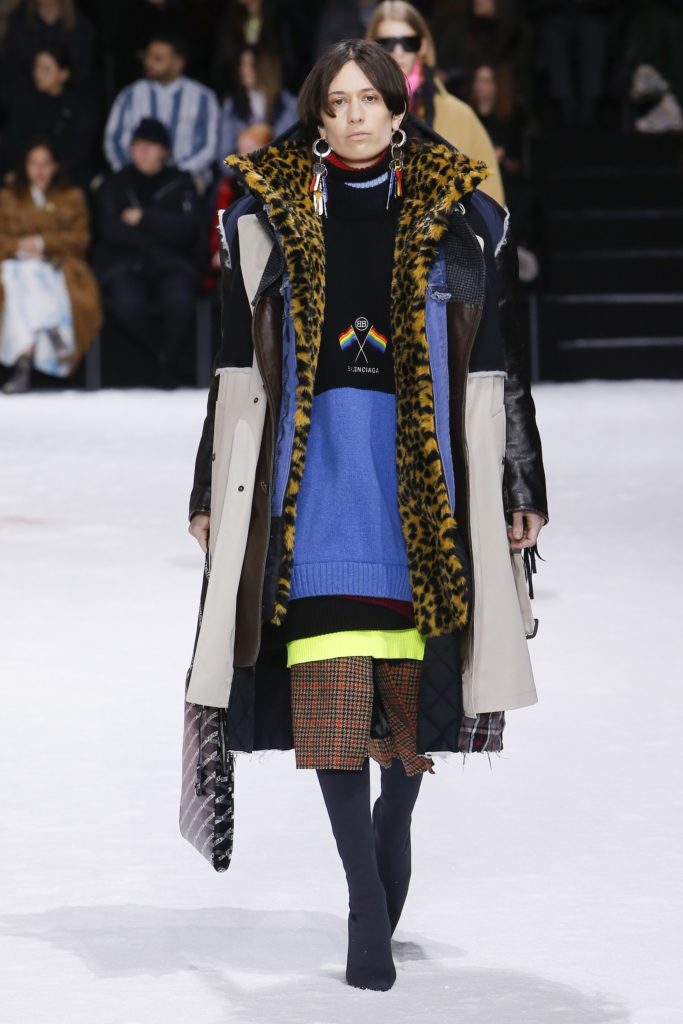 Do you really need a walk-in closet?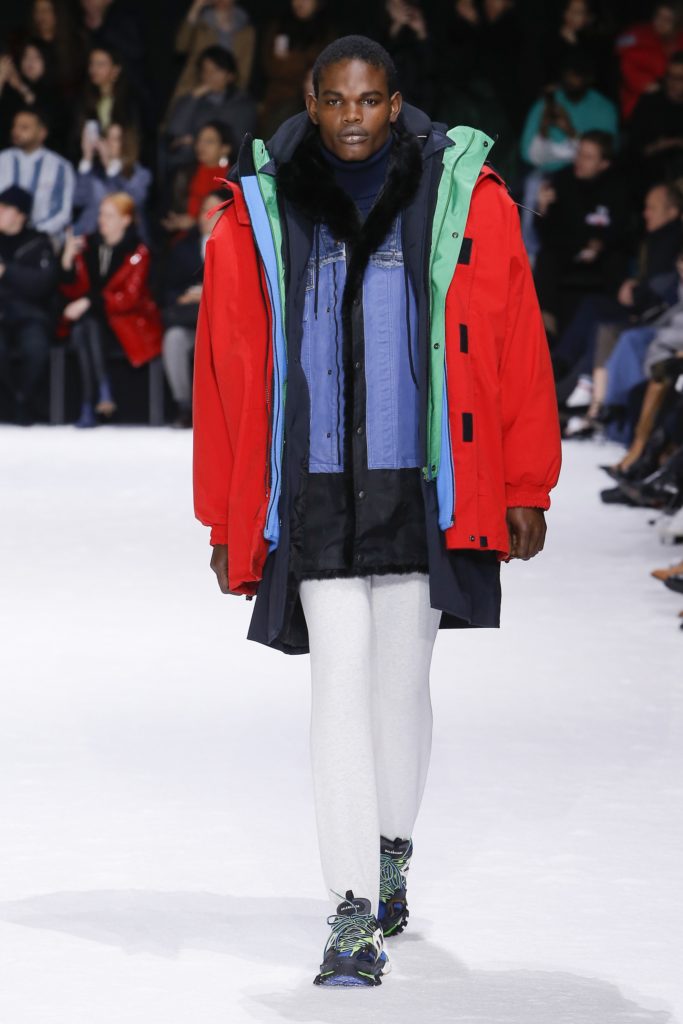 If you can wear all your coats in one outfit, do you really need to invest in that walk-in closet construction?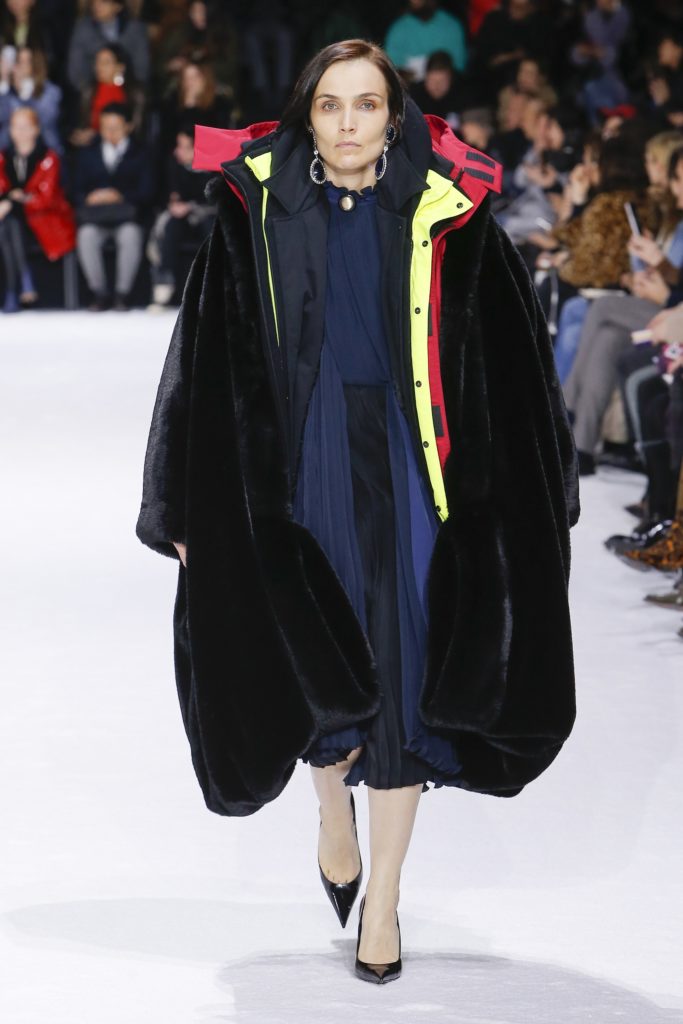 At this stage, the question would be: do you even need to buy an apartment when you got such a cool and cosy Balenciaga outfit?
Please follow and like us: