This post has to be one of my favorites because I will be talking about the most amazing night I spent in Paris so far! (I am not even exaggerating).
As a fashion lover, I follow very closely trends and how they are born: I watch all the fashion week shows and analyze them, I love watching how every creative director tells his own story through a show, using fabrics volumes colors. Of course, each time I tuned to a live fashion show I had only one thought: that maybe one day I will be able to be part of the show, to be there to hear clearly the artist's story and translate it to you guys on my blog.
Simon Porte Jacquemus is an artist to me because his clothes are a reflection of an experience he lived, so you can only imagine how happy and honored I was to be at Le Petit Palais to see his show (I was not invited, It was pure luck, I will spare you the details, but I got in ! I fulfilled a dream).
The show was called "Le Souk", which stands for "Market" it was Moroccan inspired which only gave more beauty to the scenery, Arabic music was playing through the whole show, I was there looking at all these beautiful girls walking in Jacquemus clothes, they were like dancing to the music of my childhood.
What I loved most about Jacquemus' collection was that all the pieces were wearable, he is not trying to do some extravagant dress to make the press talk about him, he was very confident in his Jellaba dress, all the fabrics were chosen to make women even more beautiful, the dresses looked sexy and comfortable, he did the easy Sunday look but also the powerful business woman's belted blazer, and I LOVED it, the blue belt over the creamy blazer was the perfect definition of the easy chic: you don't even need a skirt or pants to look good if you wear Jacquemus!
After the show, I got to talk to Simon (I am calling him by his first name because I felt like talking to the person he was and not the brand he built, even though both are the same) he was so humble and down to earth, the story behind his creations was exactly how I imagined it would be: adventurous, bohemian, full of humanity and made in Morocco.
He explained how he wanted his clothes to be worn by every woman he knew in his hometown, when I asked him why the show was inspired by Morocco, he told me how he went there after every fashion show to distress but found himself being inspired and already thinking about his new collection, how he took pleasure in wandering between the cities on a small motorbike, I could see a piece of this country in every piece of clothing he made for "Le Souk", even the blue turban that Berberian man put on their heads; he took this specific blue and put it into a long dress. He also added that he loved Africa, that as a young kid, he always thought he was an African little boy, and that he always wanted to be part of this culture.
Jacquemus did not only pay tribute to Morocco in his show, he honored all the women in the world, his show was so diverse, so women-friendly, the clothes were made to flatter every shape of a woman whatever size she is, we saw every skin tine on the runway, Simon is not only a creative director, he is a true artist with true values, he doesn't care about fame, he doesn't follow trends he is just having fun in drawing new clothes that would fit his mom, his grand aunt, his cousin and his best friend.
And I can not wait to see the work he will be presenting for his men collection in June. (Hopefully, I will be invited this time and not rely on luck to get in the show).
I will leave you with some pictures from the show, and a small personal comment on every outfit. Hope you enjoy.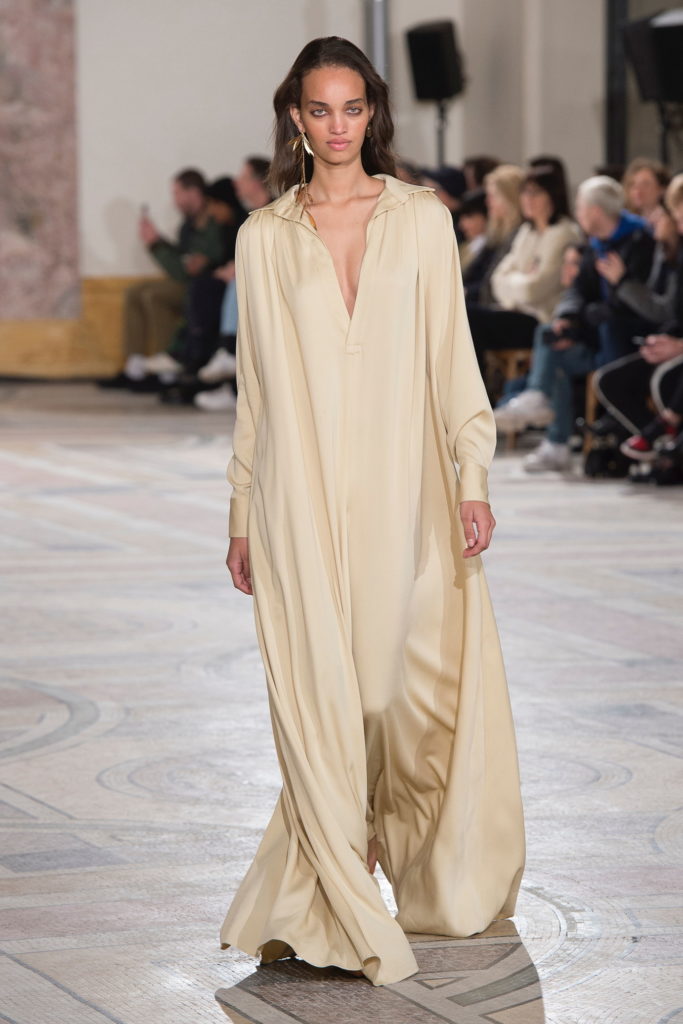 The "Jallaba" inspired dress you wear in a riad in Marrakech or to a Parisian brunch on Sunday!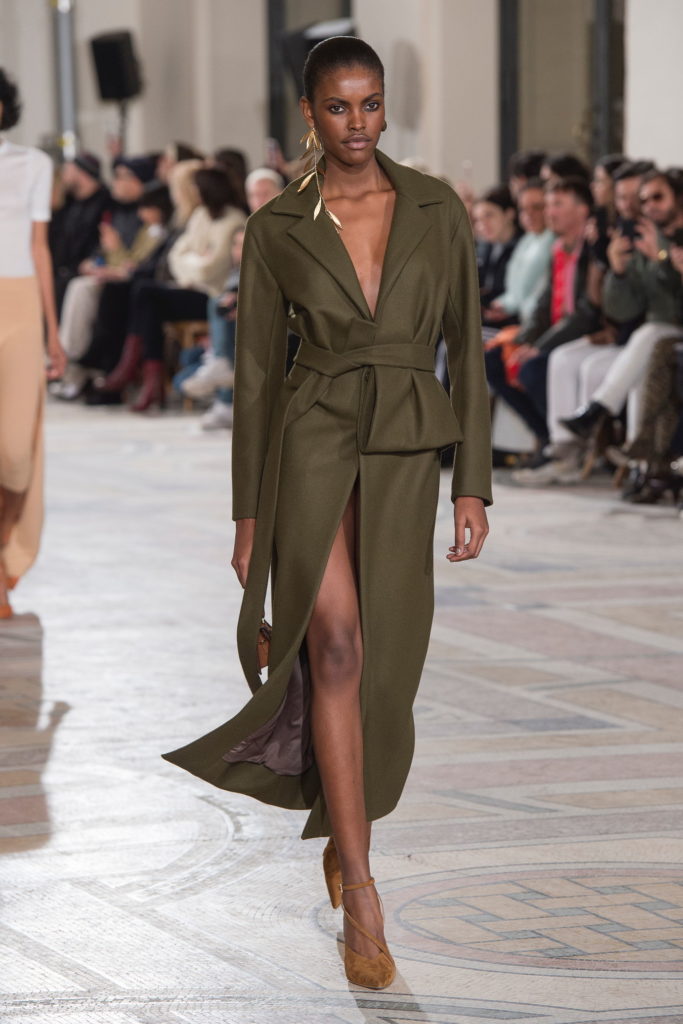 The coat you NEED in your life! perfect color, perfect material and elegant details to flatter the waistline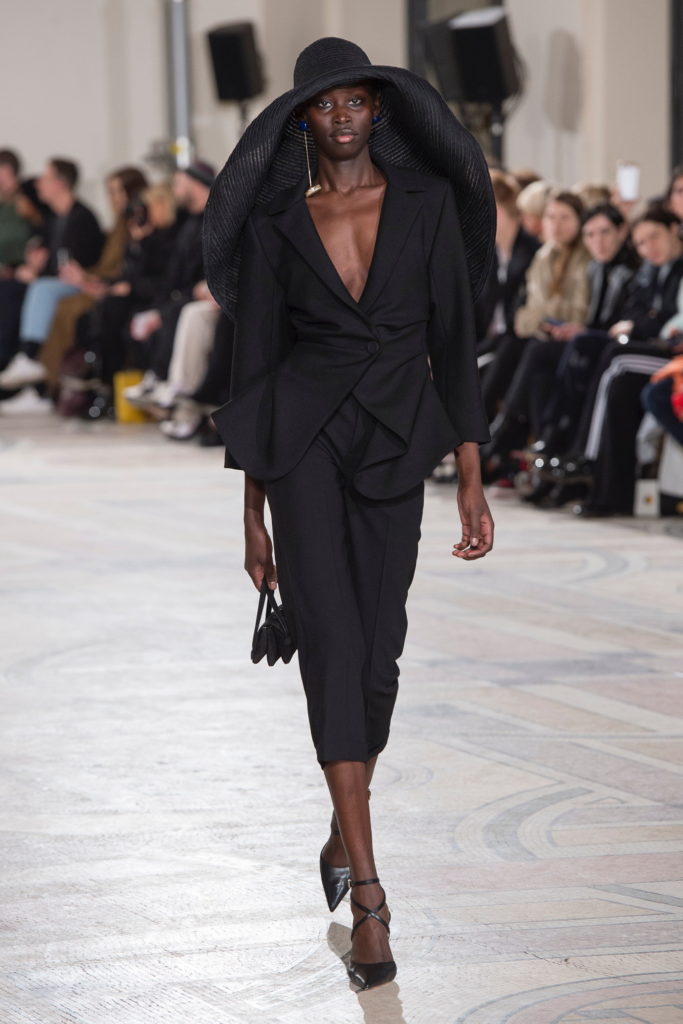 Think black is not feminine? add a black Jacquemus hat to the outfit!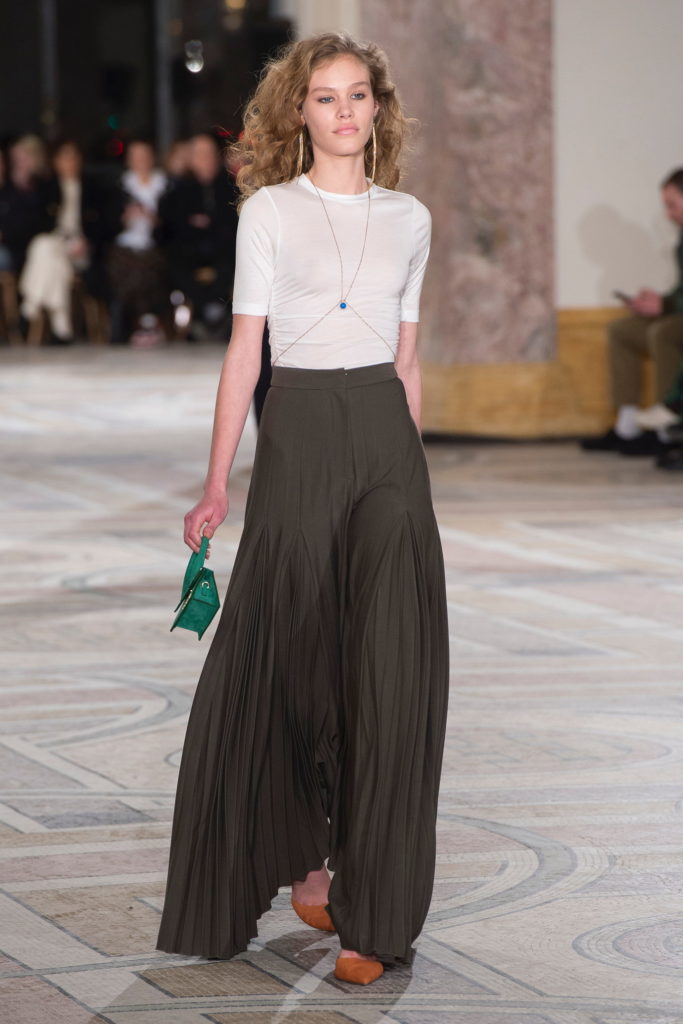 Embrace your feminity, wear micro bags! the micro bag message is: you don't need to reapply mascara to be beautiful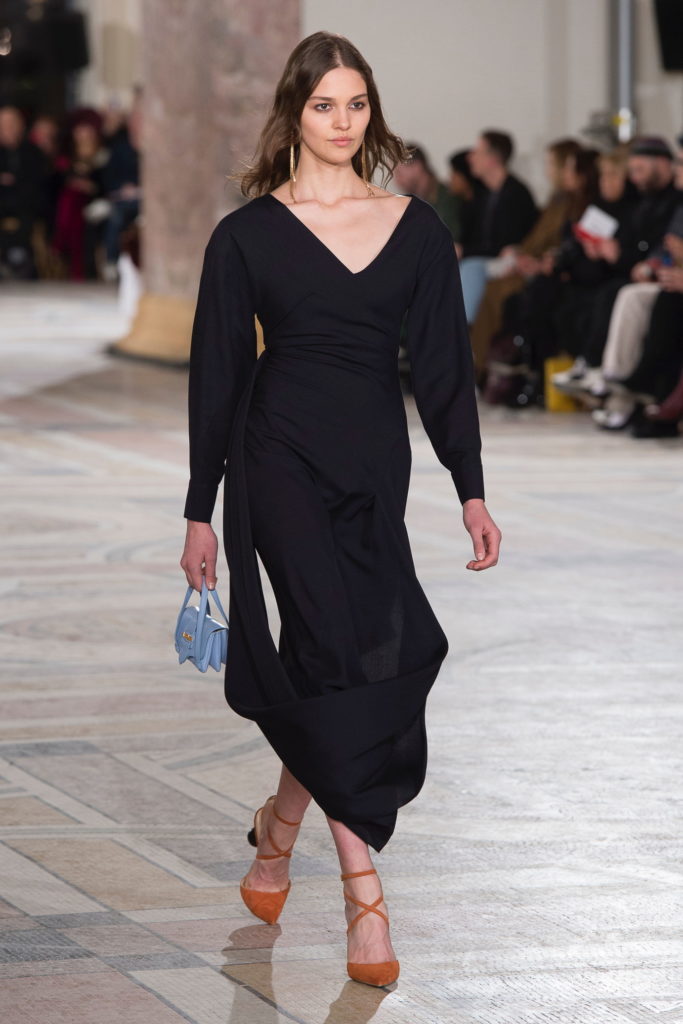 Date night kind of dress: The dress you wear when you ask a guy out! You are not waiting for anyone to make the first move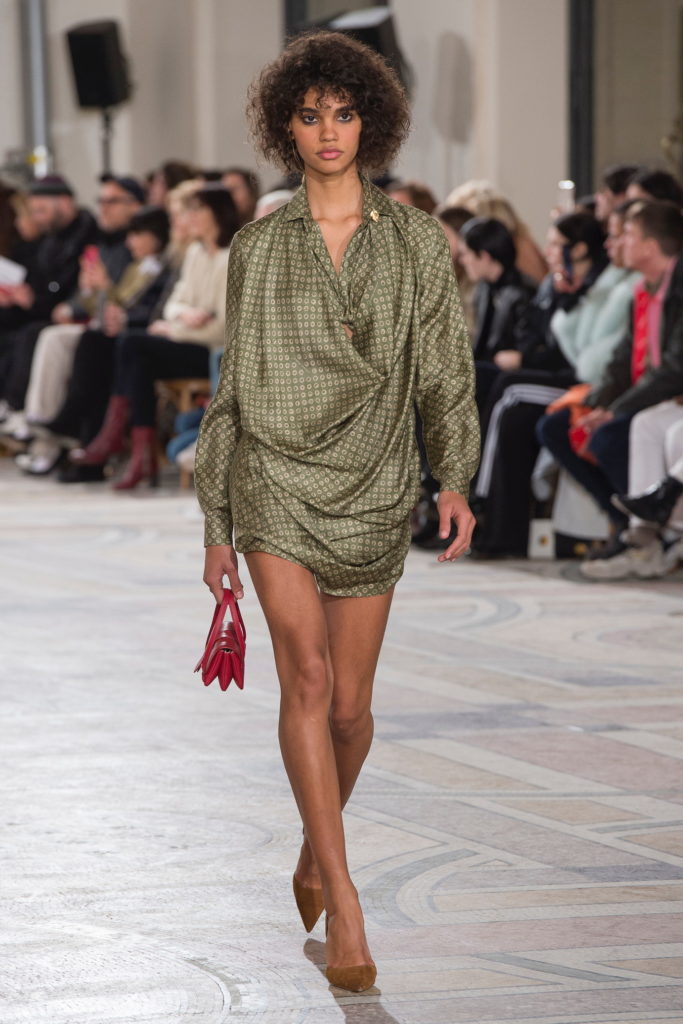 The silky shirt/dress that will make every man and woman turn around for you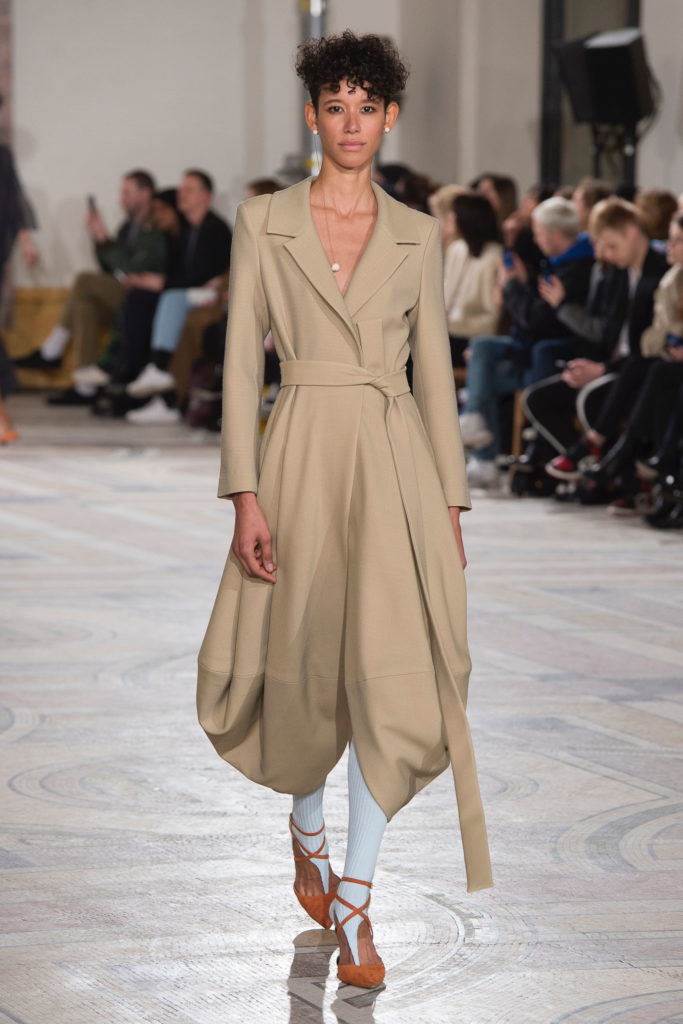 This "Seroual" inspired coast is the ultimate proof that Jacquemus is a genius.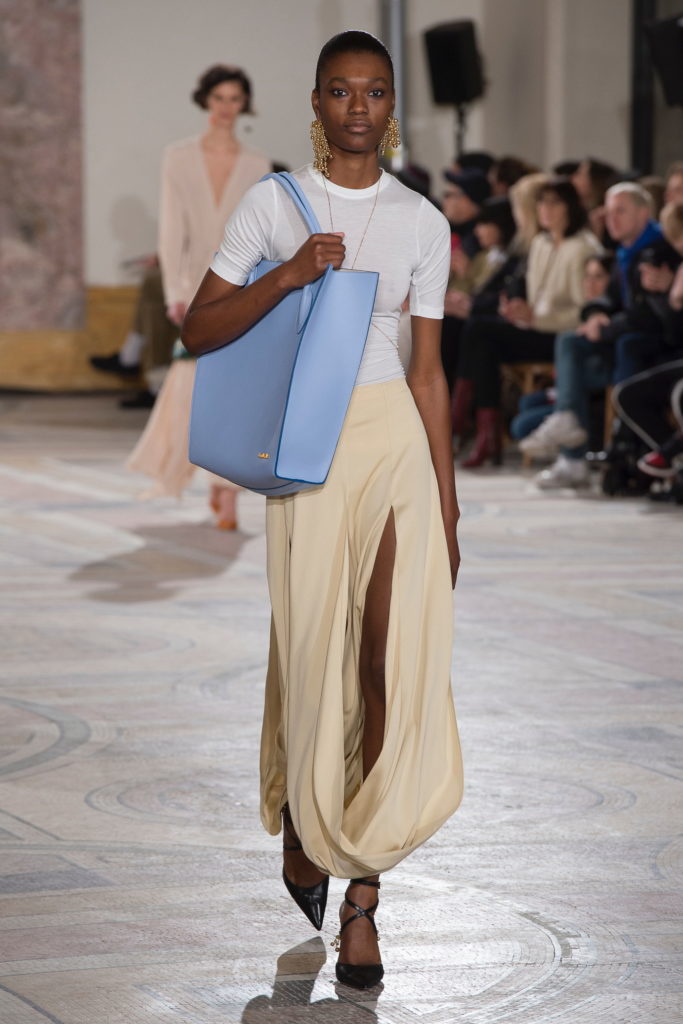 The perfect combination of "I want a long romantic skirt" and "I want my legs to be free and sexy"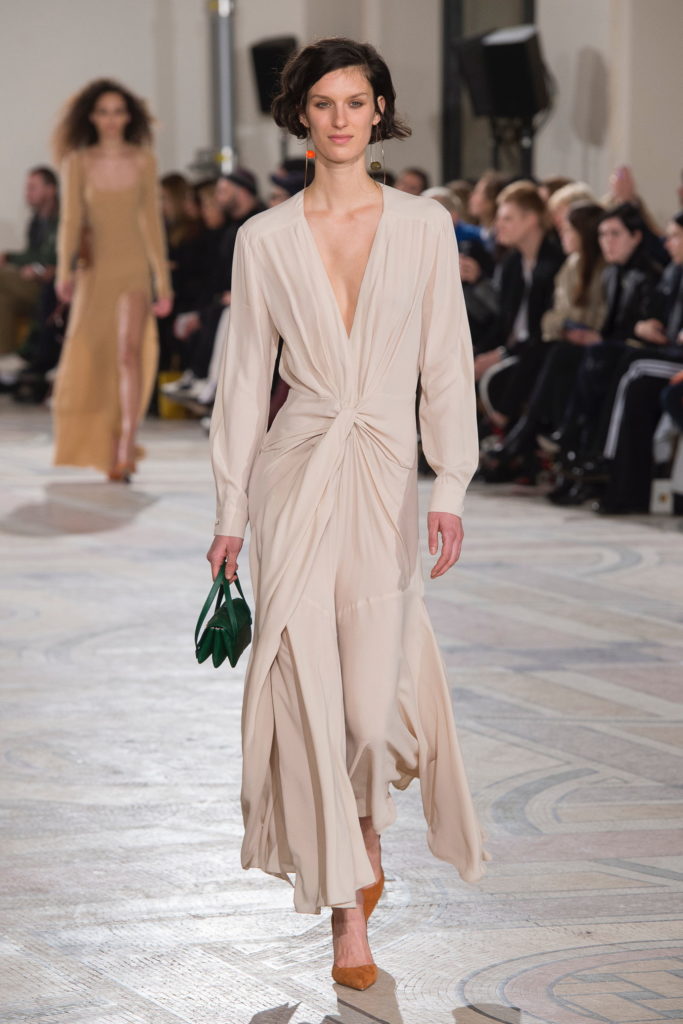 The most flattering creamy playsuit that every girl needs to become a woman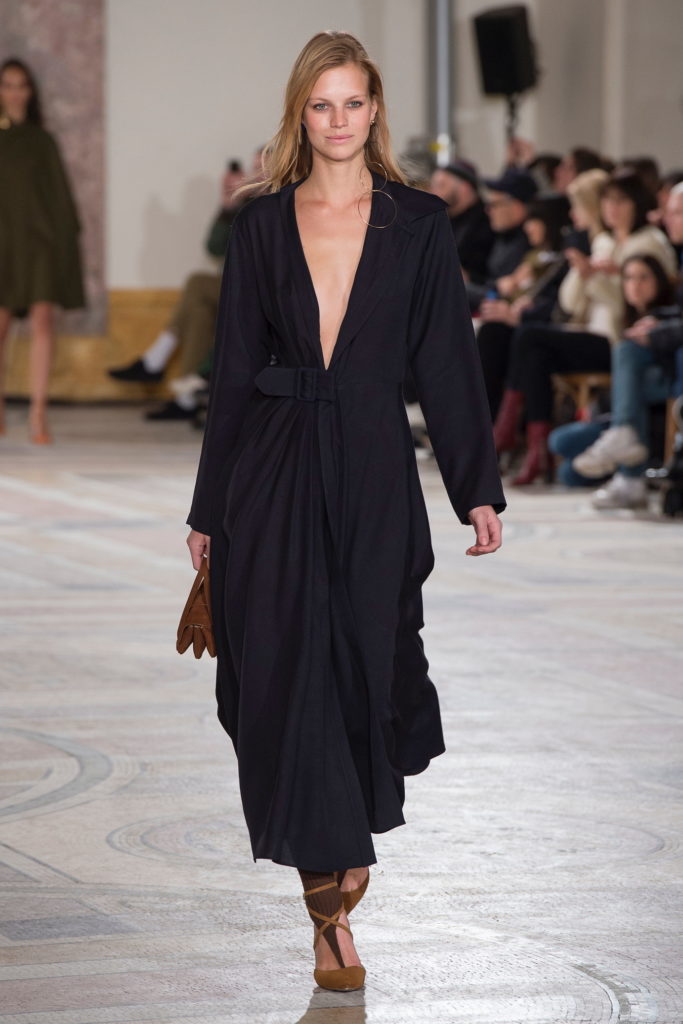 Just when you thought black dresses were boring, Jacquemus prooved you wrong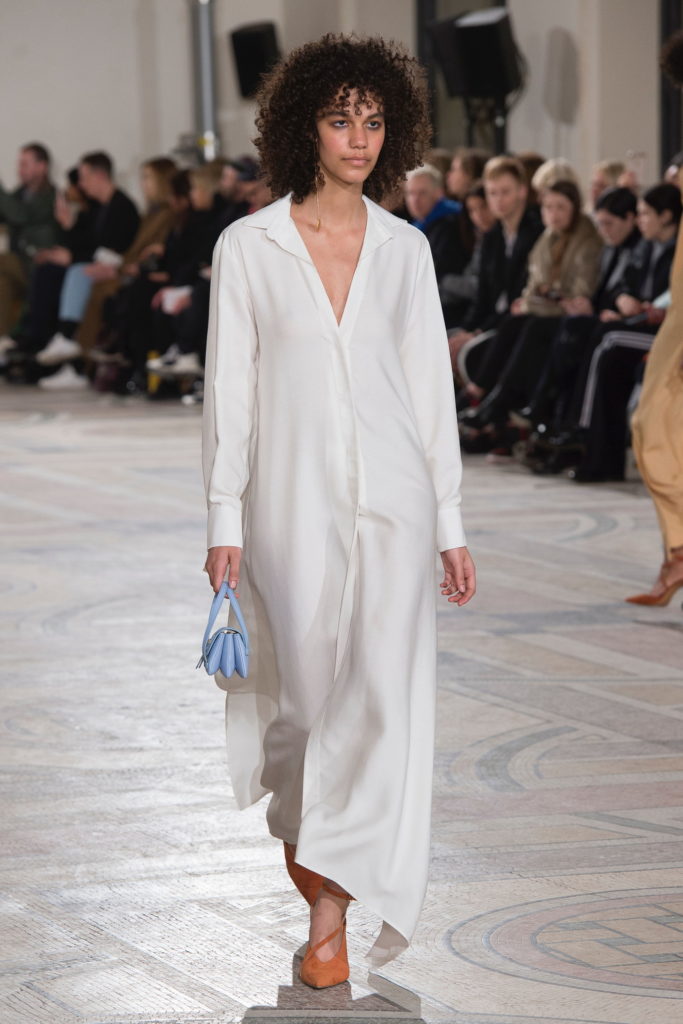 If white dresses are for brides, then this white long shirt must be for every woman to feel as beautiful as a bride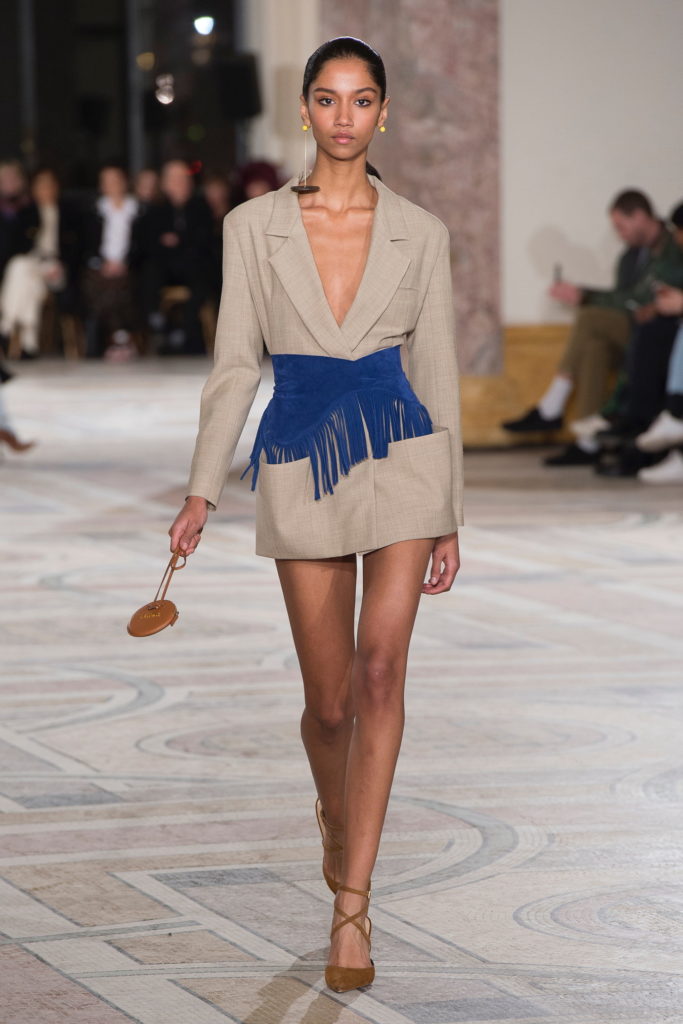 The look you should go for if you're a boss lady, and want to conquer the world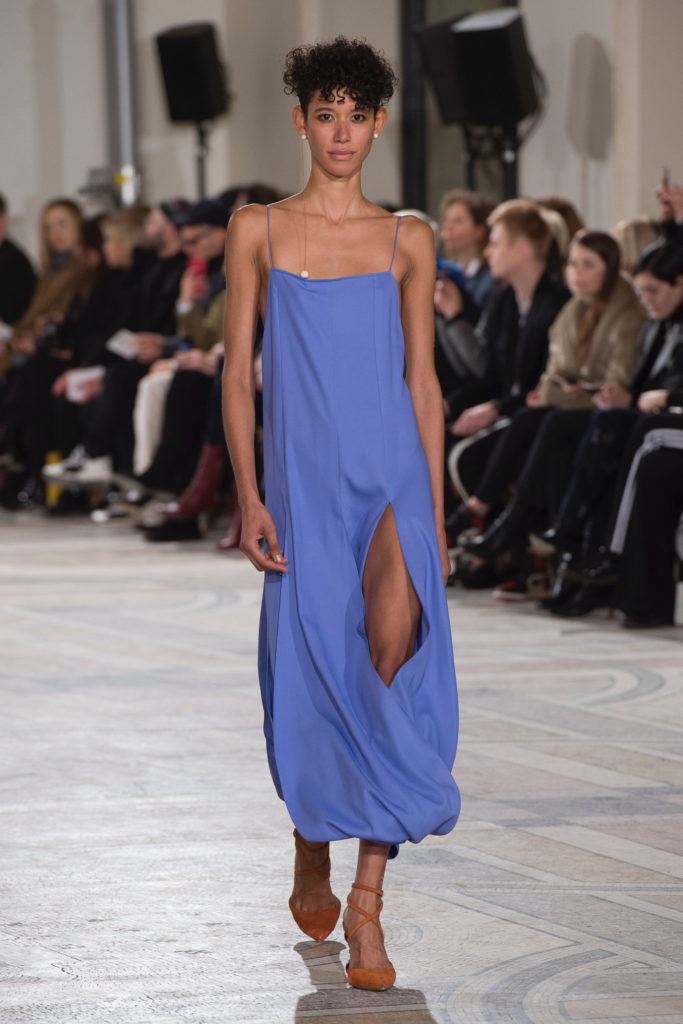 The sexiness of this dress is above and beyond… the Berberian blue turban inspiration is giving me desert vibe – Jacquemus made us travel to Morocco with him, and I love and respect him for being able to do so.
Please follow and like us: