Media have always defined beauty by setting standards that would change every time a new girl became famous.
Marylin Monroe set the trend to have curves, Naomie Campbell opened doors for dark-skinned girls, nowadays it is pretty much clear that the silhouette of beauty is drawn by social media which have banished curves and anyone that goes above size 0.
People's vision of beauty became biased, everyone is expected to look like Hadid models, there is even a phenomenon of "body shaming" over the internet, where people with a keyboard courage leave mean destructive comments on social media posts.
As a blogger, Instagram is the best platform to share your content, but it implies that you are more visible and might become the target of unwanted comments, harassment and body shaming. You need to be thick-skinned to deal with such interactions, now imagine if you are not a body-confident person… if a young 15 yo girl gets bullied over Instagram or gets comments on her weight… how would she react? Can we let the bad use of internet affect our sisters our daughters and the future women ? This is exactly what I was thinking earlier this week when I was about to delete that body shaming comment I got on one of my pictures.
A lot of questions popped up to my head at that point: who decides if you are beautiful or not? Are people expecting to see anorexic girls all over Instagram? What is the next step then? Entering body measurements on your subscription window and getting denied access if you're an inch shorter, or a pound heavier?
I wanted to know the opinion of someone who is interested in a healthy lifestyle, who is a fitness blogger and most of all a woman! @Sara Bnzz
1- When was the last time you felt beautiful/ body confident? And What is your definition of being beautiful?
Frankly, I am just like everyone else where somedays I feel beautiful and days (usually right before Mother Nature comes for a visit) where I don't feel as good about myself, and that's just normal! as long as you are aware of it and not let one bad day affect you more than it should, its ok if you don't feel physically beautiful 100% of the time as long as you feel confident about it if that makes sense. 

My definition of being beautiful is being confident. Beauty as physical trait alone is vain and a much subjective matter, being confident in who you are, what you look like, in your difference, in your drive, being confident in your "flaws", that is beautiful.
2- Do you feel like Instagram has affected your vision of beauty?
If we speak physical traits again, yes it most likely has. As humans, we are affected by so many things happening around us and this has always been the case. Anybody that tells you otherwise is lying to you or to themselves. This is human nature. However, you must be aware of it. Nowadays with platforms like Instagram, we are exposed to so much "conditioning" just like before Ig with magazines, TV and so on. The magnitude is just bigger with social media because its right there on your phone 24/7. Everything we do/think/believe is going to be somewhat shaped and affected by the environments we are in consciously or unconsciously. That's why it is important to know when you need to "step away" from things/ people/platforms even for a little while and reboot. 
3- Do you compare yourself to other Instagram models sometimes?
The answer you want to hear is, "No that's silly!" and it 100% is. But I'd lie if I said I never compared myself to Instagram girls. Again I think everyone does it every now and then, even the most confident people. I am very confident in my body and in myself, and sometimes I find myself doing it and stop immediately. You just got to remind yourself that there really is no point in comparing yourself to anyone, especially not to fine-tuned, curated pictures.
4- Have you ever been body shamed, or received mean comments on your page? please tell us the story
YES, I don't get mean comments often but I have seen it all,  I was told I was too strong, that my shoulders looked manly, that I got butt injections (I get this all the time), that I am too thin, that my quads are too big, that I am short, that I am this and that, I get it all, and its all good. It's okay that not everyone likes you ! I don't let it get it to me in life or on social media. I don't give a palm tree what people think of me at this point.
5- How do you deal with such comments/ situations?
I don't necessarily do anything about it besides I send my prayers to those mentally ill, frustrated people, that feed off of hate, hide and vomit their inner anger on their keyboards in attempts to feel better about their bitter selves, I send them prayers that's all, haha. If it's not abusive, I respond nicely and if it's inappropriate I'll just block them out, bitch byyyyyye!
Bottom line is: We need to stop obsessing about our looks and care more about the inner beauty, that might sound a bit cliché, but it is to me the only intact beauty that you can truly have. Physical traits will change, you will grow old your body will change, it will adapt, you need to accept your flaws, you need to stop comparing yourself to others, especially to the facetuned pictures on Instagram, models are paid to look way the way they do.
If you want to be a better version of yourself, you need to start with one basic rule: don't do to others what you don't want others to do to you, basically, treat others like you want to be treated. For this you need to start loving yourself, do not attempt to look like what you see on the internet, one day it will all fade away, and you will be lost.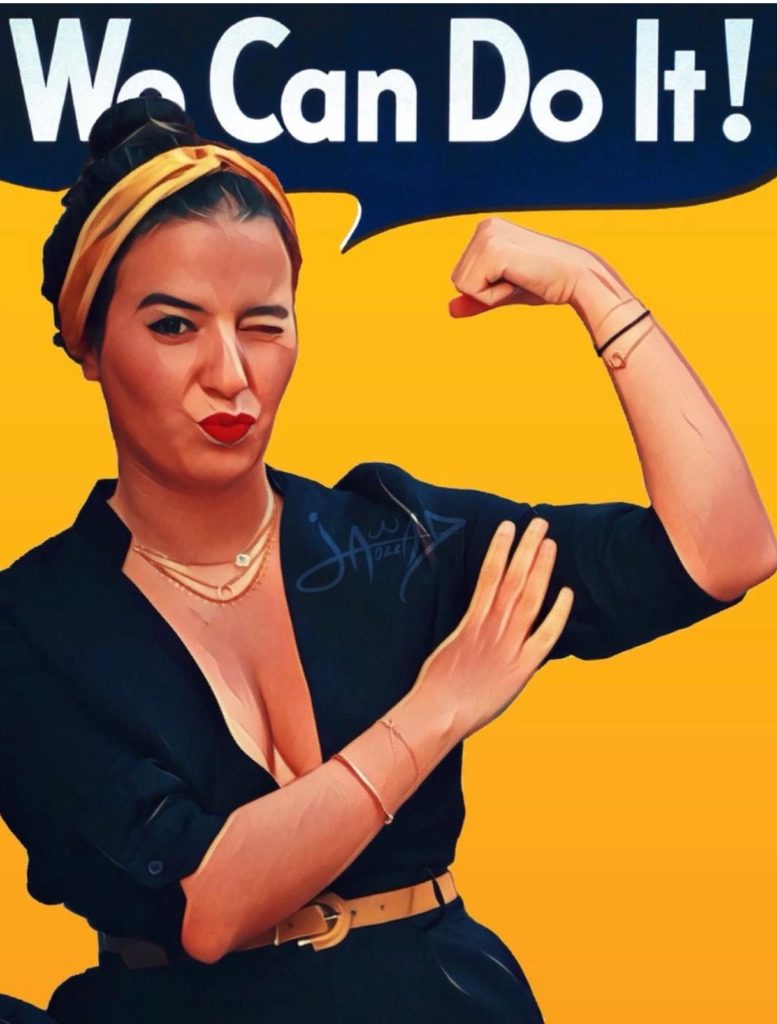 If you don't have something nice to say, then don't say anything at all.
Please follow and like us: